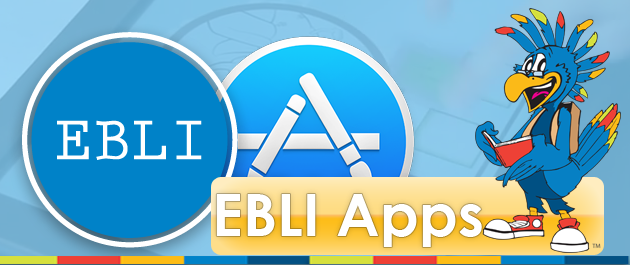 Kids – and adults – everywhere are becoming great at reading and handwriting with our Apps. Our Apps are excellent for emerging readers and English language learners. EBLI Apps combine important cognitive research on how children learn to read with innovative activities in an immersive learning experience. Our app develops confident readers by helping learners to progressively build necessary reading and writing skills including:
- Segmenting: pulling letter sounds apart
- Blending: pushing letter sounds together
- Peterson Handwriting: correct letter formation
- Fluency: reading smoothly with inflection
- Words are made up of sounds
- Teaching the most common spelling for each sound (each 1 letter spelling has a sound that it most commonly represents)
- Words must be read from left to right
- Letters must be written from top to bottom, and from left to right
- 1, 2, 3, or 4 letters can spell 1 sound
- Repetition of what was learned in order for learner to become accurate and automatic
- Progressing to reading smoothly while accurately reading all the words

For complete descriptions and information, see and download our Apps in the App Store


EBLI Island is currently available for Android in Google Play (other EBLI Android Apps coming soon)!