---
Formative Assessments for All
by Nora Chahbazi
With the school year right around the corner, I want to introduce you to some powerful, FREE reading assessments to help you start off the year right. These will be useful if you:
Are a classroom teacher or instructor (1 on 1/small group) of K - 12 students
Are a parent interested in learning about your child's level of reading
Are working with adults and want to monitor their progress
Read through the entire blog to be sure you don't miss any of the information, the videos, or the assessment tracker!
There are two fantastic websites (linked below) that offer free quality assessments, and we have created videos to guide you through them. The videos have tips about analyzing mistakes to help strengthen students' weaknesses. While these measures are ideal to use with EBLI taught students, they will work for anyone.
Here is a description of this assessment from the easyCBM website: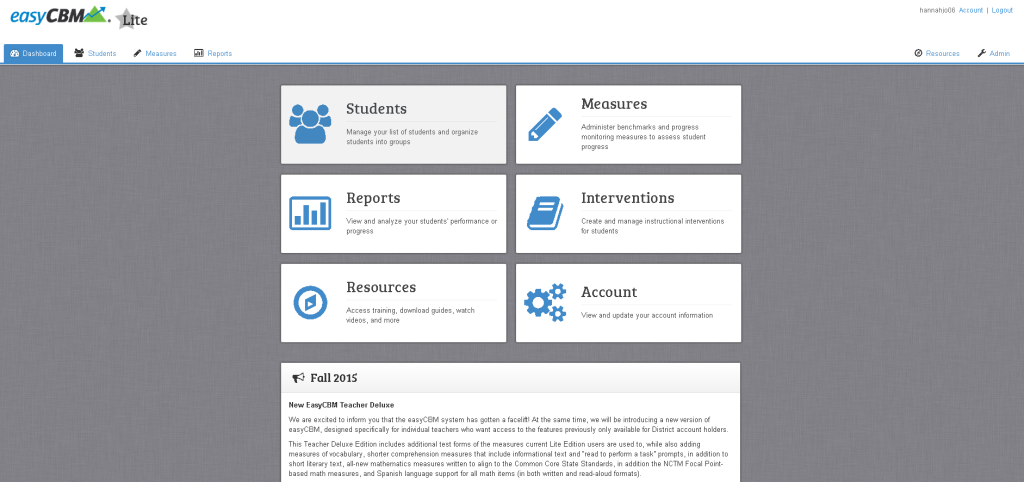 "easyCBM™ facilitates instruction and intervention at every tier of RTI through a district-level assessment system for Response to Intervention. This assessment and reporting suite includes a combination of benchmarking, progress monitoring, and comprehensive reporting. Available for grades K–8, the Reading and Mathematics curriculum–based measures examine a full year of academic growth, enabling you to make informed intervention and instructional decisions. With easyCBM, you can ensure that progress is made easy at the classroom, school, or district level."
Access these measures that assess and track 4 of the 5 Essential Components of Reading:
Phonemic Awareness: ability to pull sounds apart (segmenting)
Phonics: ability to read words accurately from a list
Fluency: how many words read per minute and how many mistakes
Comprehension: reading a passage and answering questions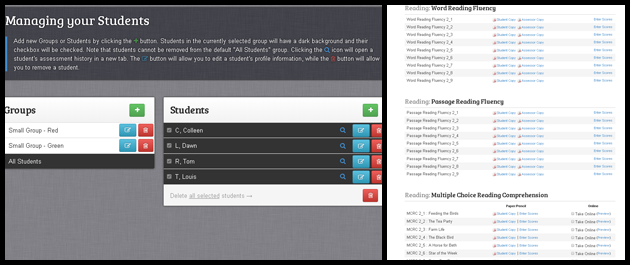 Vocabulary assessments are only available with the paid version and math assessments are also available on this site.
All of the assessments on this site are timed for 1 minute. We have found that students often have increased anxiety with being timed.
Please be discreet with a timer, using one that vibrates or at a low volume level with a pleasant sound; many phones work for this
Turn the timer off immediately when the minute is finished. You can mark where the student finished on your documentation sheet but allow them to finish the line of words or the sentence they are reading.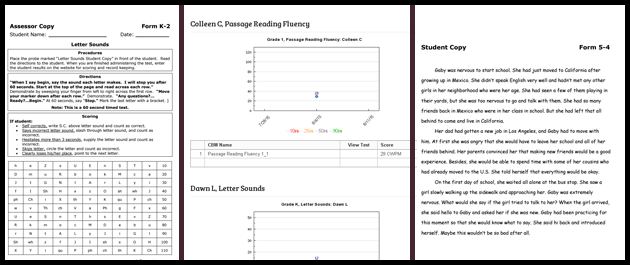 When the student misreads sounds or words in any of the assessments, write what they said on your documentation sheet instead of just marking it wrong. This will help you guide and individualize instruction.
Use the following resources to help you get started at easyCBM.
For K - 1st Students:
Click here to watch the video
Click here to use the flow sheet
For 2nd - 8th Students:
(or HS students/adults who you know struggle or those that do The Literacy Company (readfaster.com) screening and fall below these percentages)
Click here to watch the video
Click here to use the flow sheet
---
Read Faster (The Literacy Company) sells a speed reading course I have never used. However, I love their free fluency and comprehension assessments that are taken online. This site can be used to screen high school students. You can then drill down to identify weaknesses with the easyCBM assessments.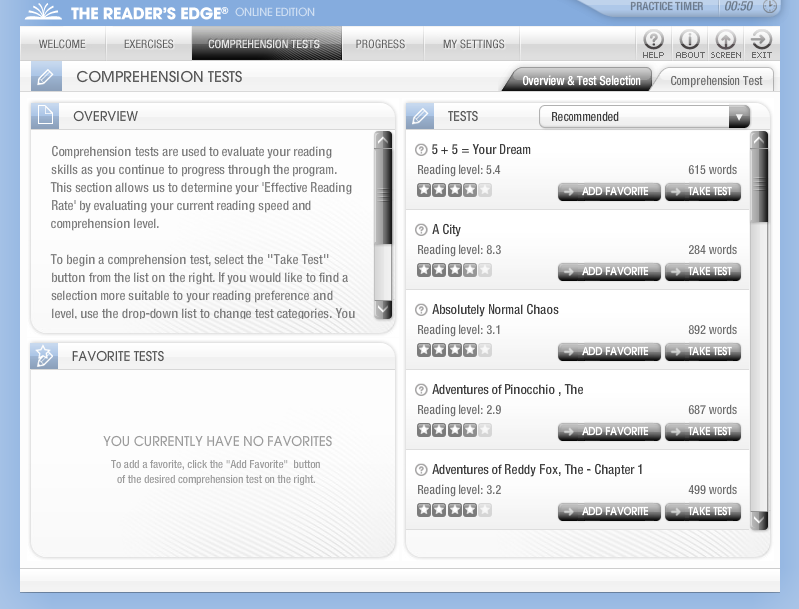 For 9th - 12th Students:
Click here to watch the video
---
Assessment Tracker
Feel free to use the Assessment Tracker we created to track students' scores. It contains tabs for both easyCBM and Read Faster score documentation for an entire class of students. There are 5 slots for each measure to document scores throughout the year.
For K - 12th Students:
Click here for the Assessment Tracker.
---
If you are EBLI trained, go to the EBLI Member's Area to get enhanced versions of the information in this blog plus spelling and writing assessments created by EBLI.
I urge you to try some of these assessments on someone, even if it is yourself (I do this all the time - especially Read Faster; it's kind of fun!). They are very powerful and provide lots of relevant and useful information. In schools, I would recommend giving the assessments before beginning instruction, and repeating every 4 - 6 weeks to help gauge and adjust instruction.
Let me know how it goes by leaving a comment below. I look forward to your feedback!
Sign up for our mailing list to receive future blog posts in your inbox.
As always, THANK YOU for reading, commenting, sharing, and being an integral part of the EBLI community!
Please share if you think of others who could benefit from these quality free assessments.