Healing Transformation
When you transform yourself, you help transform the world.
by Nora Chahbazi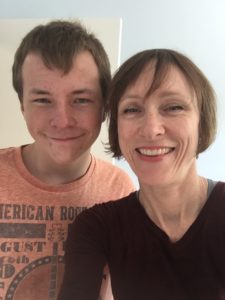 Becoming an adept reader after struggling previously isn't just about reading. It is also about emotional, mental, and physical healing.
Blake Tocco loves to read, is kind and compassionate, enjoys interacting with people, and is excited about starting 9th grade. It wasn't always that way.
When we first met Blake he had started 8th grade and life was hard, school was hard, and he was frustrated. His parents and grandparents were frustrated. Blake stood with his shoulders slumped forward and his neck bent so he was looking at the ground. His eyes were dull. He talked softly or not at all. His handwriting was illegible. His go-to reading strategy was to guess the words; it didn't work. He looked and acted like a defeated young man.
Blake's parents are in awe of the transformation of their son. His grandma can't keep the tears back when she talks about it.
At first, EBLI sessions were challenging for Blake. Then they weren't!
Blake has had 39 hours of EBLI instruction. He'd started out at a Basic Reading Skills grade level of 2.1. He had experienced frequent failure in his Special Education class. He knew he couldn't do what he was being asked and he was angry about that. It was like that when he first started with EBLI too. It was just one more opportunity for failure...or so he thought.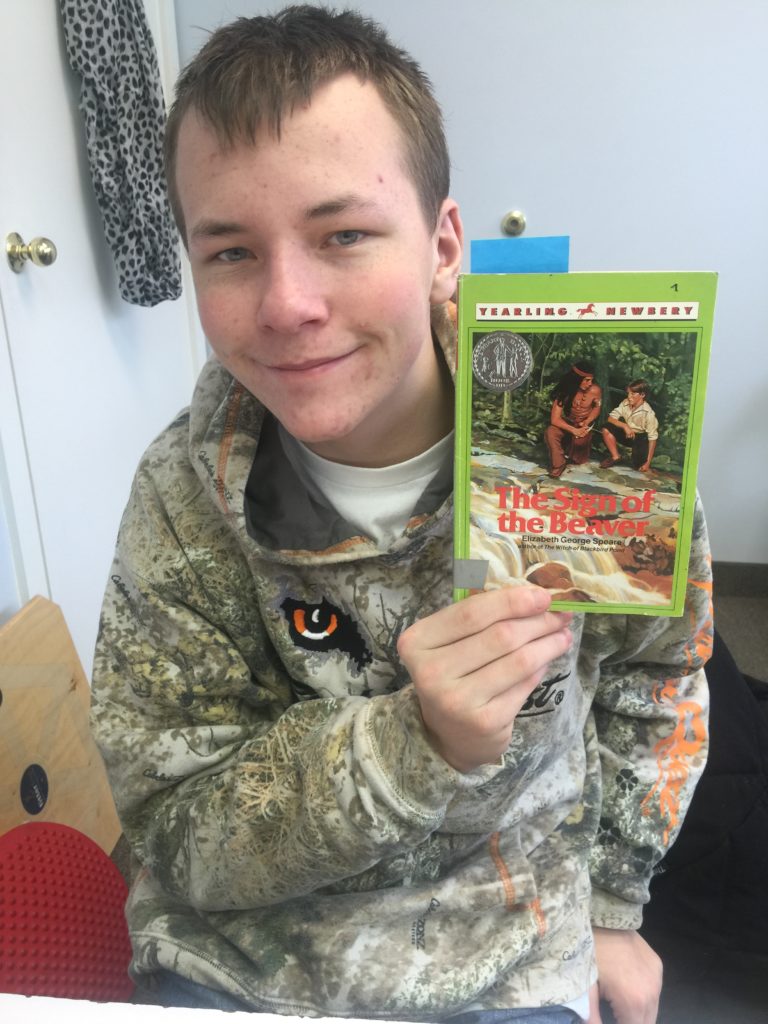 Soon after starting his EBLI sessions, Blake began making progress and changing the ineffective habits he had learned such as guessing words and writing letters bottom to top. He noticed the changes! After about 20 sessions, he literally started standing up straighter, his eyes brightened, and he began initiating conversations. One day he bounded into the reading center and went to get some water, on the way asking Shannon if he could get her anything. This, Shannon knew, was a turning point for him. Blake has not looked back since.
Blake just began 9th grade. His Basic Reading Skills grade level is now 4.6. He has started reading chapter books independently. His writing and spelling have improved dramatically. His social interactions have evolved significantly, which has positively impacted his life with his peers as well as with adults. His sister Baylie, who used to read his video game instructions to him, celebrates his reading independence.
Blake's parents are in awe of the transformation of their son. His grandma can't keep the tears back when she talks about it. Blake is proud of himself and rightly so! All of us at Ounce of Prevention Reading Center delight in his transformation.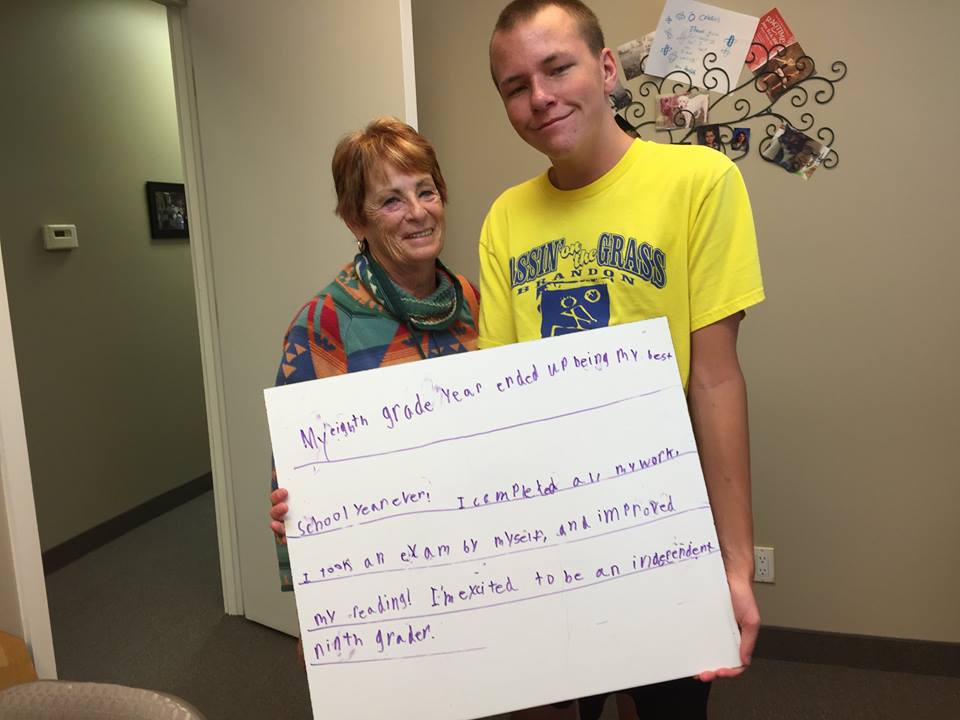 Struggling with reading often makes one think they are broken, stupid, subpar, or inadequate. There is often a gaping wound in one's soul that causes constant pain. We have worked with tremendously successful, wealthy, and even famous sub-literate adults. Their success, wealth, and fame did not succeed in healing these emotional wounds, but learning to read – and read well – did. Blake's transformation is a beautiful example of this healing.
Remember to sign up for our mailing list to receive EBLI updates and blog posts right in your inbox.
As always, THANK YOU for reading, commenting, sharing, and being an integral part of the EBLI community!