Amazing EBLI Schools - Madison Elementary
From Skepticism to Stellar
by Nora Chahbazi
Our main EBLI 'marketing strategy' has always been word of mouth advertising. That is how Madison Elementary in Adrian, MI came to know about EBLI. In 2011, Madison Literacy Coach Heidi Miller heard about EBLI while relaxing on a beach in northern Michigan during summer vacation.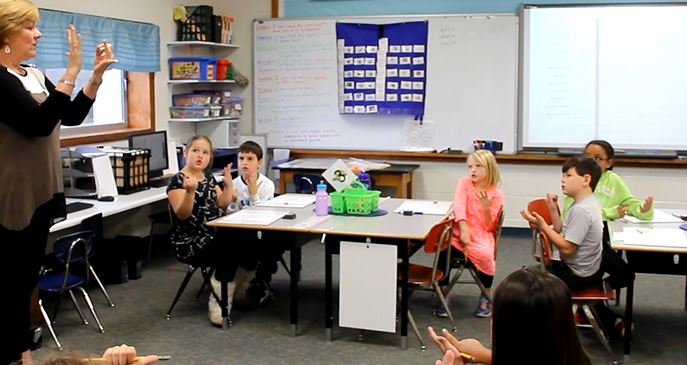 Soon after that Heidi attended EBLI training, enthusiastically began teaching it to her Title I students, and encouraged her colleagues to learn about it too. Because EBLI differed greatly from how they were teaching literacy at the time, they were less than enthusiastic about it initially. But that was then; they are now a model EBLI school K-5 with their staff of about 40 EBLI trained and implementing it with fidelity.
The administrators are integral in the process and have made EBLI the major initiative for their entire elementary school, dedicating all Title II funds to the process. They learned about EBLI themselves, provide consistent support for their teachers, and consult regularly with EBLI's staff to ensure they are equipped to provide clear guidelines and expectations for their teachers to use EBLI across the curriculum at all grade levels.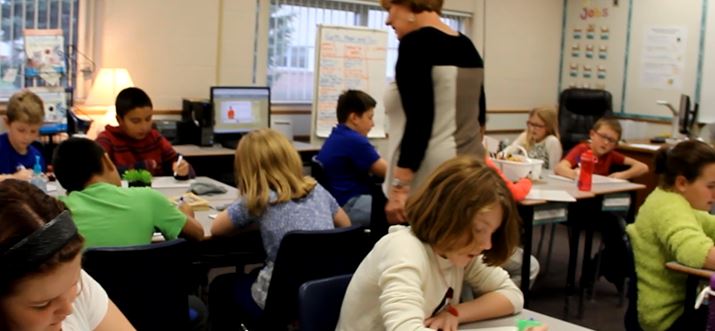 In the video below, Madison staff and administrators candidly share about their experience with EBLI and their transformation from doubters to believers. They talk about how EBLI is different from what they taught before and how their teaching has evolved as a result. You'll learn about the changes their staff and students have experienced as a result of using EBLI instruction across the curriculum.
Some quotes from the teachers and administrators in this video:
• I was feeling skeptical…
• My mind shifted from Whole Language to EBLI when…
• EBLI wasn't just a kit
• EBLI isn't a canned program
• EBLI gives that explicit instruction as far as reading, writing, and spelling
• I was a good teacher but…
• We dedicated all of our Title II funds to the EBLI initiative
• With EBLI, we are a lot more cohesive and there's a lot more consistency K-5
• From September to January, my new student in 5th grade went from a 2nd grade level to almost grade level
• EBLI is so highly focused…..
• We expect the staff to implement EBLI with fidelity
• My K students are punctuating sentences and spelling things correctly and they're proud of that
• With EBLI, you can teach reading to anybody
You won't want to miss this blooper reel created by Peter, our creative and talented Tech Director. He didn't hold back on this one!
On a more serious note, I'd like to commend Madison for their focus and dedication to their EBLI initiative and to guaranteeing that their students become the best readers, writers, and spellers possible. They are a stellar example of how to always be looking for ways to further improve already strong instruction. They have evolved from a great school with impressive student results to an exceptional school with extraordinary student results!
Sign up for our mailing list to receive our blog posts in your inbox every 2-3 weeks.
As always, THANK YOU for reading, commenting, sharing, and being an integral part of the EBLI community!
If you know of anyone considering implementing EBLI in their school or district, please share by clicking the buttons below.