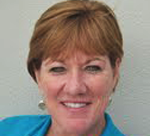 Nora Chahbazi, founder of EBLI, Evidence-Based Literacy Instruction and Ounce of Prevention Reading Center, was led to her work as a result of her own child's struggle with learning to read and spell. In 1997, as a result of her 2nd grade daughter's reading difficulties, she spent 6 months researching reading. Based on what she learned through this quest, she taught her daughter to read in about 3 hours.
Though Nora's formal education is in nursing and she spent 12 years specializing in Neonatal Intensive Care, her experience with her daughter resulted in her insatiable passion for educating herself and others about effective, efficient reading instruction. She continues to use what she's learned to help people of all ages and ability levels, especially those who have suffered and thought they were 'broken' because they had not yet been taught how to read to their potential. While learners - preschool to senior citizens, illiterate or cognitively impaired to lawyers and doctors - from around the country are taught EBLI at Ounce of Prevention Reading Center, Nora's main focus is providing EBLI training, coaching, and support to educators and others so they are able to better teach and support reading, writing, and spelling for all learners. To further expand the reach of EBLI, she and her staff have created revolutionary 7 week online EBLI training with Marygrove College for educators and anyone teaching literacy. With this training, over the 7 week period, trainees are able to simultaneously learn the EBLI system and explicitly teach it to their students then, after completing the training, infuse it in day to day literacy instruction across the content areas and with any text.

To date, Nora has trained thousands of teachers across the country in EBLI and has taught tens of thousands of students at her center as well as in classrooms and other settings, consulting to assist EBLI trained educators to refine their practice. She led her team and the developers in the creation of the EBLI iPad apps for student instruction.
Nora was chosen for the 50 in 52 Journey highlighting 'Ordinary People Doing Extraordinary Things' in 2009 and was also interviewed by Maya Angelou on Oprah Radio that same year. She was the keynote speaker for the 2009 MASSP Conference, was a presenter at the 2011 and 2012 Michigan ACT Conference as well as the MAPSA conference for 3 years. In 2011, she founded and hosted the first annual Teach the World to Read summit in Detroit. The title of the summit reflects her life mission of teaching the world to read.
Nora has three daughters whose lives have all been impacted by EBLI. Hannah, her oldest, is a graduate of University of Michigan and now works full time at Ounce of Prevention Reading Center and EBLI, teaching EBLI to students and teachers as well as overseeing all aspects of operations. Colleen graduated from SUNY Brockport with Honors and currently does event planning and marketing for a yacht chartering company in Chicago. Since her 3 hours of reading instruction by her mom in second grade, she has been an exceptional reader and writer. Kelly graduated from Oakland University and also lives in Chicago. Like Colleen, she is a visual-spatial hands-on learner and would likely have struggled with learning to read if she had not been taught systematically. When she was 5, Nora chose to enroll her in Junior Kindergarten where no reading instruction occurred. She taught her to read at home that year and then moved her to 1st grade, skipping Kindergarten. Kelly scored at a 7th grade level in basic reading skills in 1st grade! Since then, several of Nora's family members and friends have been trained in EBLI and are also passionate about EBLI's mission of Teaching the World to Read.