The EBLI team consists of a special group of people who are dedicated to carrying out the mission to Teach the World to Read. We welcome visitors to observe us in action at
Ounce of Prevention Reading Center
or in schools where EBLI is being taught.
-

Nora Chahbazi — Founder 
Nora is responsible for all training and consulting activities at EBLI and interacts directly with schools, foundations, and nonprofits on implementing the EBLI methodology to deliver effective, efficient literacy instruction. She is the founder and inventor of the EBLI system, a methodology that provides the research-based skills, concepts, strategies, and activities that can teach readers of any age and skill level to read to their highest potential. Since 2003, she has personally trained thousands of educators in EBLI, both in person and online, and has taught EBLI to tens of thousands of students.
Nora is also the founder/owner of Ounce of Prevention Reading Center (OOPRC), where people of all ages learn to read to their highest potential in a one-on-one teaching environment. She has also overseen the creation of the 3 EBLI student instruction apps. OOPRC acts as a research and test lab for EBLI, refining the delivery of the strategies and activities which in turn results in refining EBLI trainings.
Nora, formerly a Neonatal ICU nurse, was led to her work as a result of her own child's struggle with learning to read and spell. Nora's passion and dedication to improve literacy for everyone motivates her to expand the reach of EBLI and to realize her dream of teaching the world to read.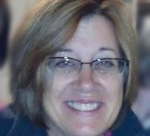 Cricket McCarthy—EBLI Trainer, Consultant, and Instructor
Cricket began working at EBLI and Ounce of Prevention in 2004 where she has taught hundreds of clients in one-on-one instruction. Cricket also works directly with educators as an EBLI trainer and consultant as well as provides guidance and support to EBLI interventionists at Ounce of Prevention. In 1998, Nora taught Cricket's daughter Kylee, who struggled with reading and writing in first grade. Cricket then wrote a grant so she could be trained in Nora's first teacher training and went on to teach reading as a Title 1 parapro in the Owosso schools, as well as tutoring students within the greater community.
Cricket believes that everyone deserves to read, and wants to live in a world where every child is taught to read in kindergarten. Nora and Cricket were childhood friends who grew up together in Owosso, MI. Like Nora, Cricket has an intense passion for the EBLI work she does with teachers and students.

Hannah Chahbazi—Operations Director
Hannah joined EBLI in August of 2011.  She is responsible for all operational activities at EBLI.  Hannah has been integral in the creation of the EBLI Online Teacher Training. She also trains and coaches educators in EBLI and works with individual clients at OOPRC.  Previously, she lived and worked in Ann Arbor, MI where she received a degree in English from University of Michigan. Before joining EBLI, Hannah attended several EBLI trainings and taught students in Detroit public schools as a volunteer for Beyond Basics.
Hannah is also Nora's oldest daughter, and therefore spent many years of her life being immersed in the evolution of EBLI. A lifelong bookworm, she loves teaching EBLI and sharing the tools to help learners and teachers become excited about reading. She is grateful to be part of the amazing EBLI team.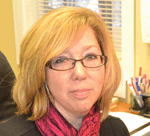 LouCyndra McDonald—Training Coordinator, Administrative Assistant
LouCyndra joined EBLI and Ounce of Prevention in October 2009 as the Training Coordinator and Administrative Assistant. She first came to Ounce of Prevention with her three sons, Quentin, Blake, and Cody, who all received reading instruction at the Center.
LouCyndra loves the people at Ounce of Prevention and the fact that she is helping to change peoples' lives is very inspiring and rewarding to her. She would love to see EBLI influence the way reading is taught in schools across the country.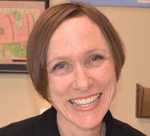 Shannon Olsen—EBLI Instructor
IN 1999, when Shannon was asked in training how she would use her newly acquired knowledge, she told Nora, "I'd like to come and work for you!" She has been at EBLI and Ounce of Prevention ever since. She has taught hundreds of clients in the one-on-one setting at Ounce of Prevention Reading Center as an EBLI therapist and an Interactive Metronome therapist. Shannon is also an EBLI training assistant, supporting EBLI trainers and working directly with educators.
She spends much of her time at EBLI Headquarters updating and editing Training Materials (Binders, Lesson Plans, etc.) keeping them current as EBLI continues to evolve and be refined to meet the needs of all learners.
"There is no greater privilege than touching the life of another. I am deeply honored to be a part of this dynamic team that is Teaching the World to Read."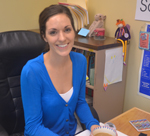 Molly Woodworth—Finance Director
Molly joined the EBLI and Ounce of Prevention team in July of 2012 acting as the Finance Director for both companies. She is responsible for recording all financial transactions undertaken by the companies. Molly graduated with a Communications degree from Michigan State University where she also studied Interior Design. She is often called upon for input and collaboration on the design aspects of new EBLI software, online teacher training, and website development. Molly serves as a fresh pair of eyes and an outside perspective for EBLI and Ounce of Prevention as she works from home 4 days a week while she cares for her children, Claire and Max.
Molly is also Nora's niece and was the first student to seek help from Ounce of Prevention to increase her ACT score, inspiring the ACT Prep course offered today. Molly always excelled academically but secretly struggled with reading and spelling throughout school and understands firsthand the tremendous impact EBLI and Ounce of Prevention can have on a student's life. She is both excited and honored to be part of such an amazing staff that is teaching the world to read!