---
Amazing EBLI Schools - Part 1
Beach Elementary: From Lowest to Highest in the County
by Nora Chahbazi
I'm very excited to bring you the first installment of a four-part series about amazing EBLI schools!  Over the next two months I will be sharing the stories of four different schools (two elementary schools and two high schools) from across Michigan.  All four were strategic about implementation and used the resources made available with their EBLI training.  However, each of the schools implemented EBLI differently - in the way that worked best for them - and all enjoyed great success.
This week's amazing EBLI school is Beach Elementary in the Fruitport Community Schools.  Fruitport Schools hold a very special place in my heart. They have been EBLI champions, starting at Beach Elementary, for almost a decade. Fruitport is the district that has implemented EBLI with fidelity for the longest period of time. They have reaped the rewards of doing so and I have learned so much from working with them.  If you're curious about how they did it, watch the video below to hear Fruitport administrators and teachers share their experiences with EBLI and elaborate on their best practices.
I also wanted to share a couple of my favorite quotes from the video that highlight their incredible work:
"In 2008 our scores were the lowest in Muskegon county and the last few years we have been scoring at the top in the county."
"Our Kindergarten scores went from about 50% of students reaching benchmark to 90-100% reaching benchmark."
"The number of students in Special Education for reading has dropped significantly."
"We are proud to be a Reward School." (What is a Reward School?)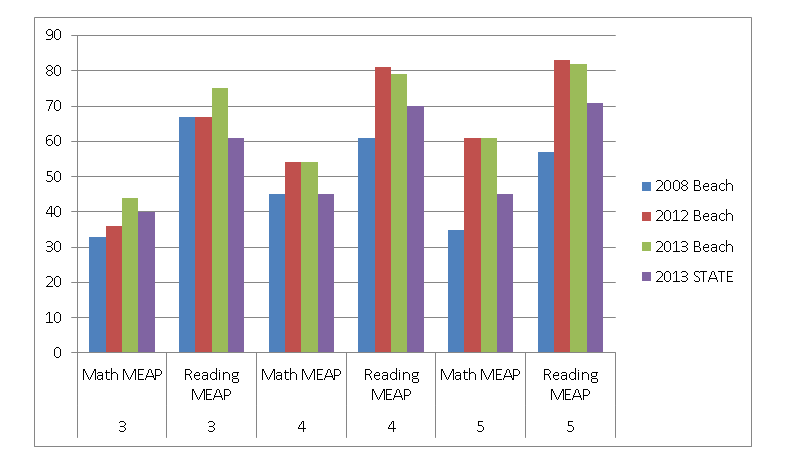 Over the years I have found that the more an administration is involved in and understands the EBLI process, the higher the EBLI fidelity in their schools. Fruitport's success can be attributed to their amazing staff and incredible, involved administrators.
Julie VanBergen, former Principal at Beach Elementary, was trained in EBLI in 2003 when she was the Title I teacher at Elbridge Elementary School in Hart, MI. Julie is a lifelong learner and over the years has been adept at playing devil's advocate by challenging me, intensely and deeply, to verify and defend all that I teach and request of her and her staff. She also quite likes a good debate! Julie is an example of the amazingly dedicated, motivated, hard-working administration and staff at Fruitport and their focus on doing what is best for their students.
Wendy Somers, formerly the principal at Elbridge, later became the Curriculum Director at Fruitport. Both she and Julie were highly skeptical of EBLI when it was first implemented in Elbridge. However, their mindset quickly changed when they started to see astounding student gains.  Both were instrumental in bringing EBLI to Fruitport.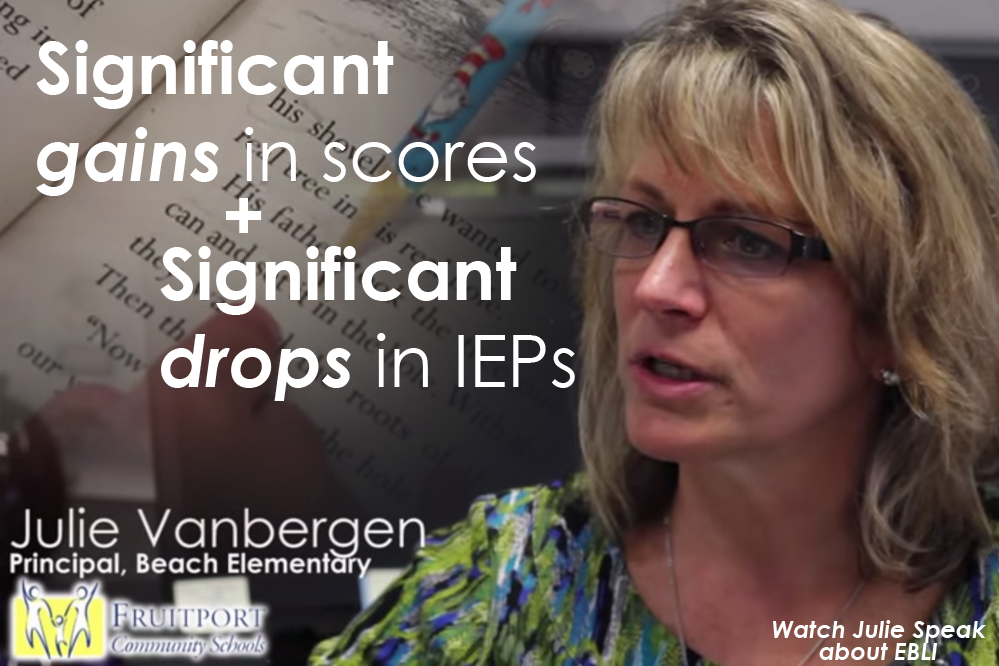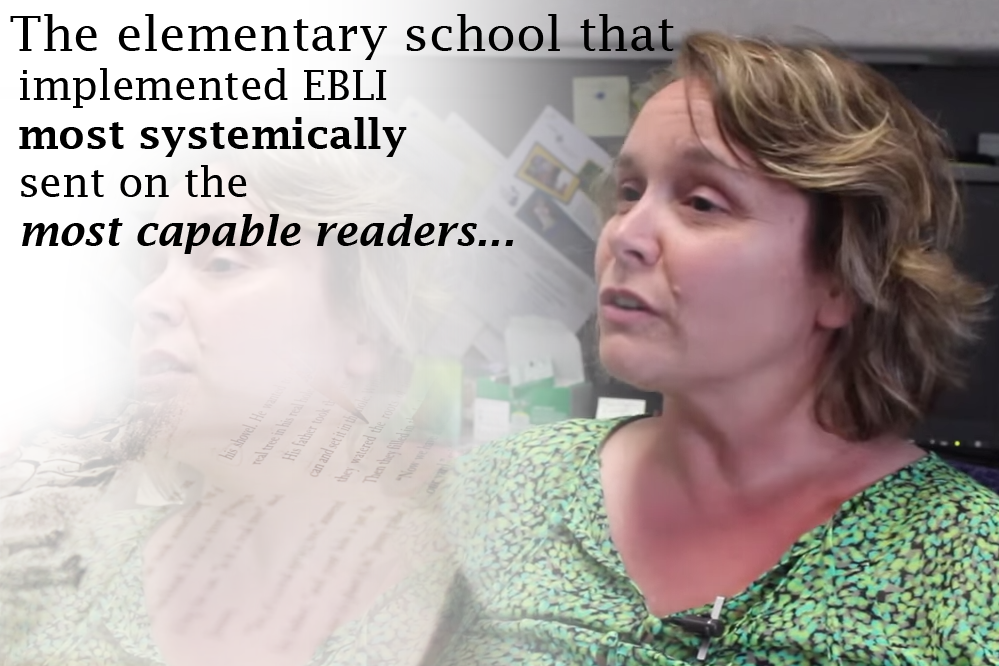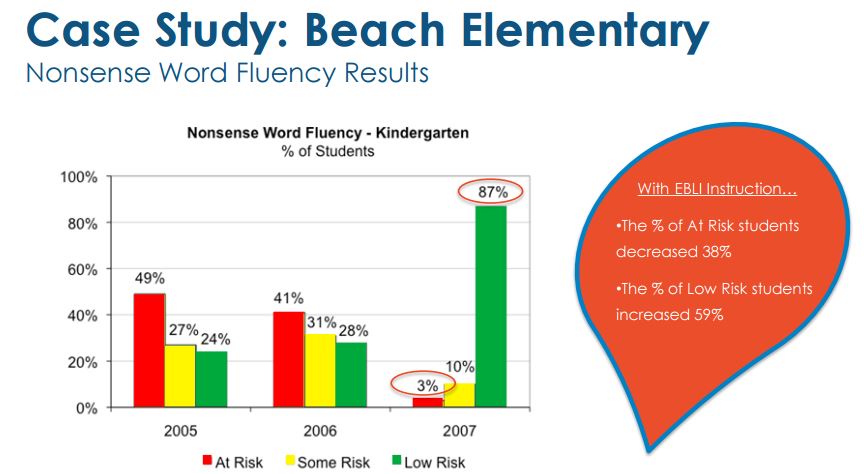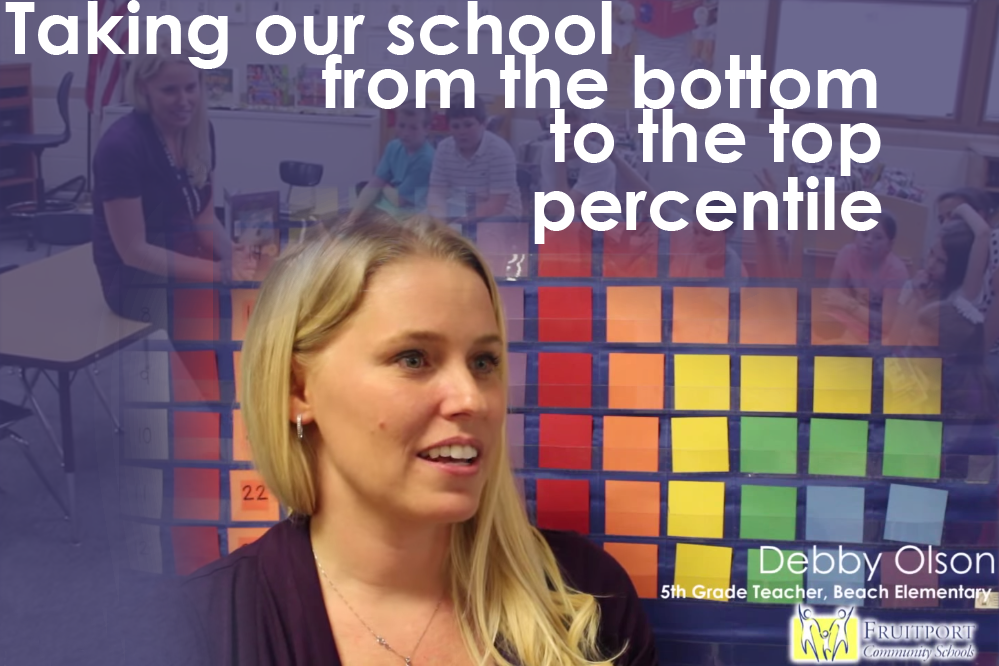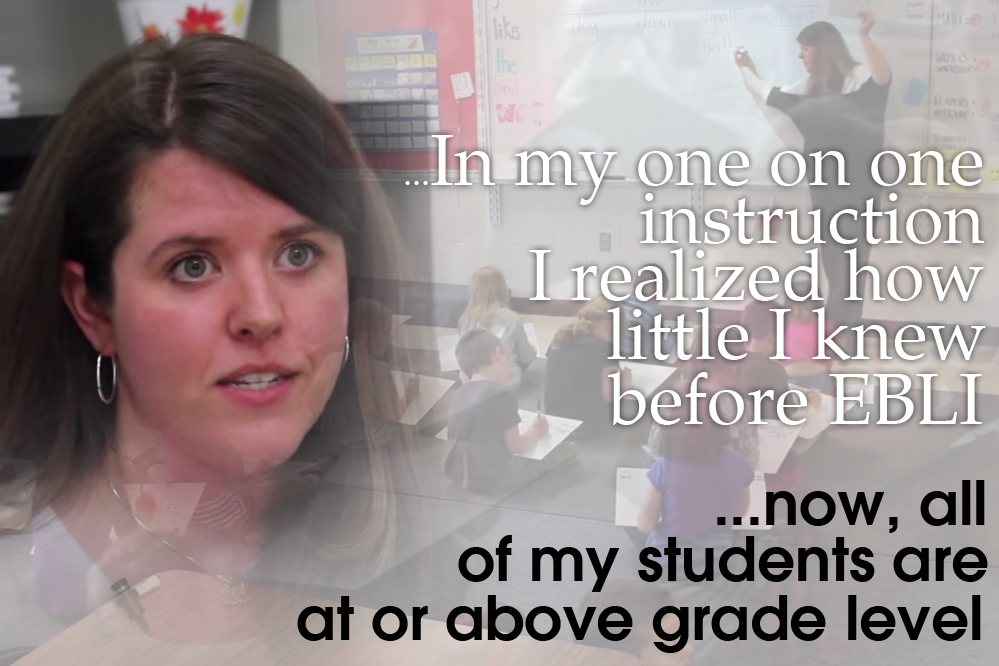 When schools ask me how they should implement EBLI, I tell them to do so gradually and with high fidelity; Beach Elementary did a great job of this.  Fruitport is a district that should be emulated by all who are not just striving for excellence but are willing to put in the necessary effort to attain it.  It is a privilege to be associated with them.
The Fruitport story provides a great example of EBLI implementation; what came to mind for you as you read about them?  If you have been to an EBLI training, what has your implementation process looked like? If you have not been to an EBLI training, what questions or observations do you have after learning their story? Share your thoughts by commenting below.  I look forward to hearing from you!
The lives of myself and the rest of the EBLI team are touched by so many dedicated educators and amazing students like those at Fruitport.  The stories we pick up along the way are exciting, invigorating, eye-opening, and definitely worth sharing. We will continue to publish two per month here in our blog.  Sign up for our EBLI mailing list to have them delivered right to your inbox.
Check out the other three installments of Amazing EBLI Schools if you missed them:
Part 1: Beach Elementary
THANK YOU for being an integral part of our mission to Teach the World to Read. Together, anything is possible!
P.S. If you loved this post, please share it with your friends and loved ones!