---
Amazing EBLI Schools - Part 3
Lakeview High School: From Lowest 5% to Rewards School
by Nora Chahbazi
Welcome to the third installment in our four-part series about amazing EBLI schools.  For Part 3, I'd like to share the story of Lakeview Community Schools, a district that began their EBLI implementation at the High School level.
I remember the phone call in 2010 that put Lakeview on my radar.  I answered on the deck during lunch when I was training a large group of teachers at an ISD building.
The caller, Gary Jensen, told me that he'd just gotten assigned as the principal at Lakeview High School and that they were on the Michigan's Priority Schools (lowest 5%) list. They also had the lowest ACT scores in the county.
"His diligence as an instructional leader and the hard work of his staff have shown what is possible in turning around a school."
Colliene, one of his staff members, had recently been trained in EBLI and was already seeing impressive student gains. He needed help and he wanted EBLI.
That phone call put into motion the amazing turn around of a failing school. Within 3 years of our conversation, Lakeview High School moved off Michigan's Priority list and their scores moved above the 50th percentile.
Cricket and I will always remember the day we were coaching in the Middle School and all classes were let out to line the streets.  The students, alongside other community members, gathered to watch a tractor parade celebrating the massive ACT gains made by the High School juniors.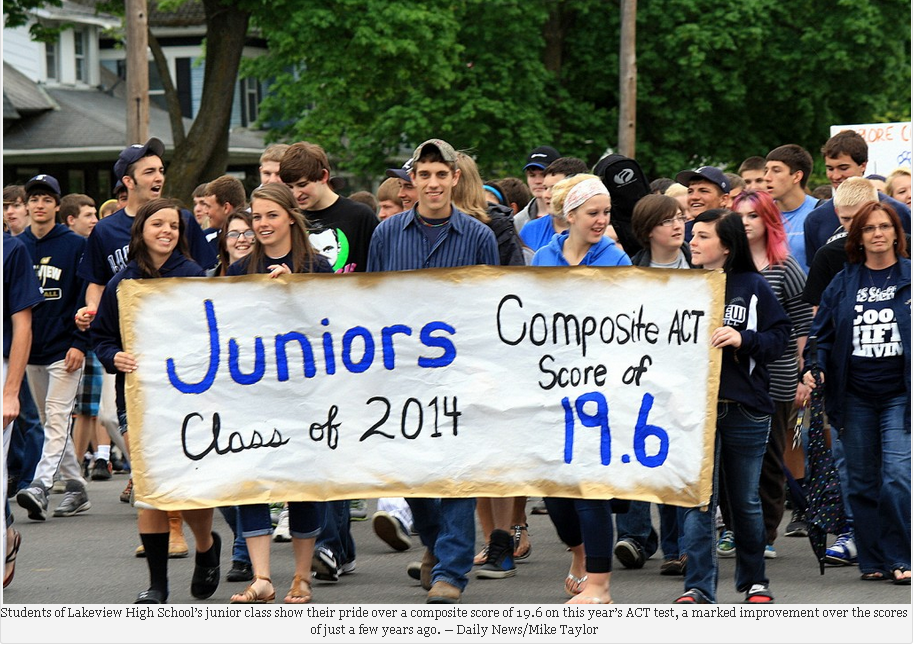 Instead of having the lowest ACT scores in the county, they had the highest.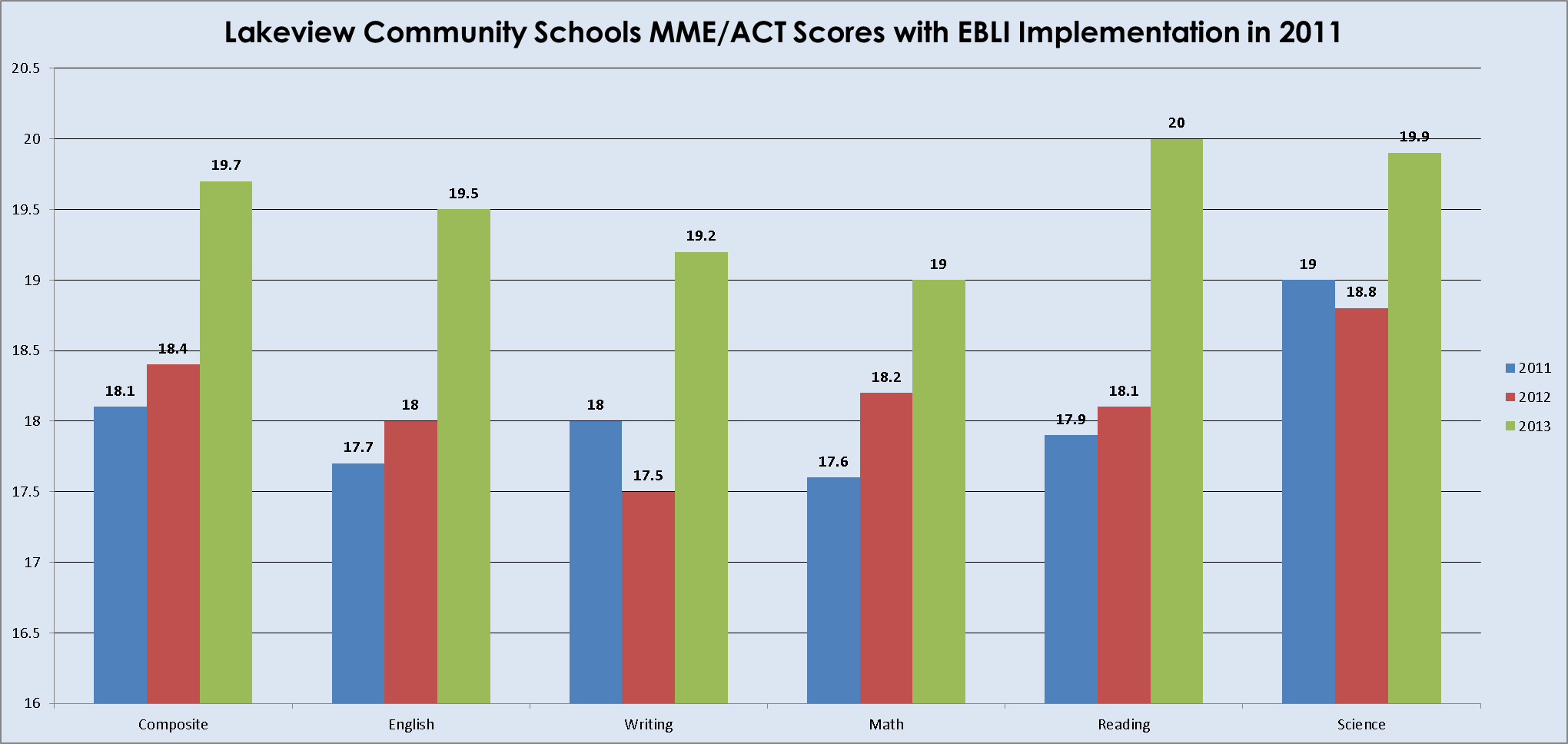 Here's how they did it:
The first year, two teachers were trained and started a remedial reading class.
The following year, Gary insisted that all teachers (except Math) be trained in EBLI and that it be taught to all the students in the school.
Their teachers attended EBLI refreshers to continue refining their EBLI instruction.
Gary was the Michigan High School Principal of the Year in 2013.  His diligence as an instructional leader and the hard work of his staff have shown what is possible in turning around a school.
Within just three years, they had the highest ACT scores in the county instead of the lowest.
In the video, Gary shares their story and  talks about including EBLI throughout his School Improvement Plan.  He shares that EBLI was the key factor that facilitated their turn around.
Tim Ersparmer, the principal at the Middle School and another dynamic leader, talks a bit about their amazing story. His staff was EBLI trained after he learned about it in 2010; their scores have also skyrocketed.
We recently trained the 2nd and 3rd grade staff at the elementary school; K-1 is getting trained this summer. Kelly Nielsen, the 3rd of the terrific trio of administrators at Lakeview, shares the story about how her school came on board with EBLI.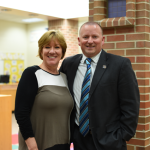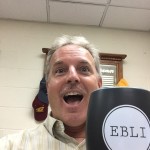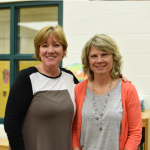 All of us at EBLI appreciate the teachers, administrators, and support staff at Lakeview. Their district is a unique and special place and one of our favorites.
Their dedication to doing EBLI well and right has been phenomenal.
Every year, we send many administrators and educators who are inquiring about EBLI to Lakeview to observe their implementation.   The people in this district have both the heart and the work ethic to do what is best for their students.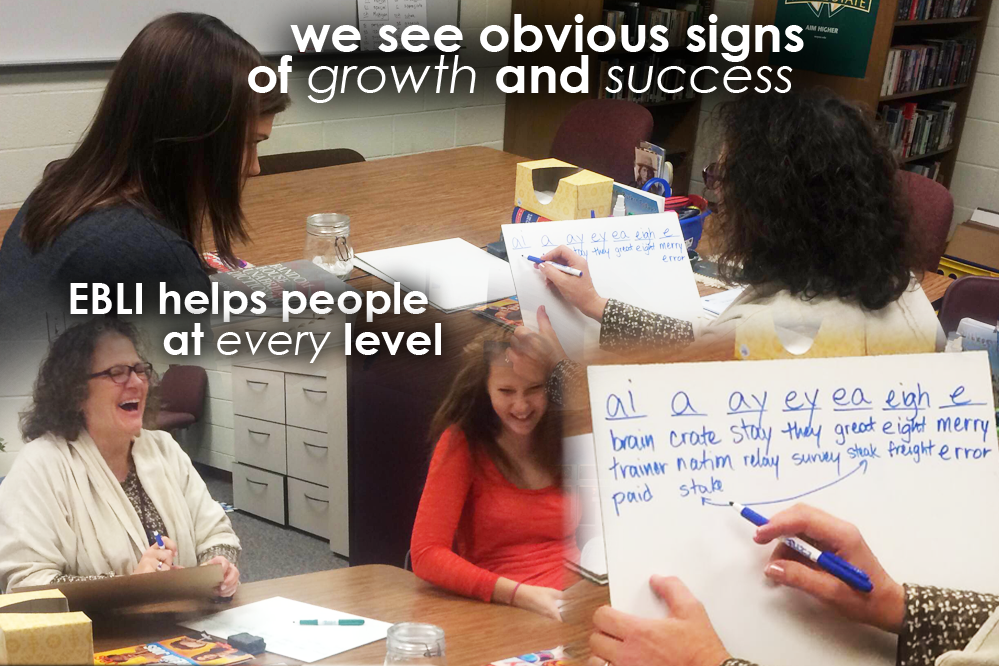 Lakeview's EBLI journey has been incredible and it has been so exciting to be involved in it.  I would love to hear from you.  What thoughts or questions do you have about their implementation of EBLI?  And equally as important, have you ever been to a tractor parade?! If so I certainly hope you will share about your experience.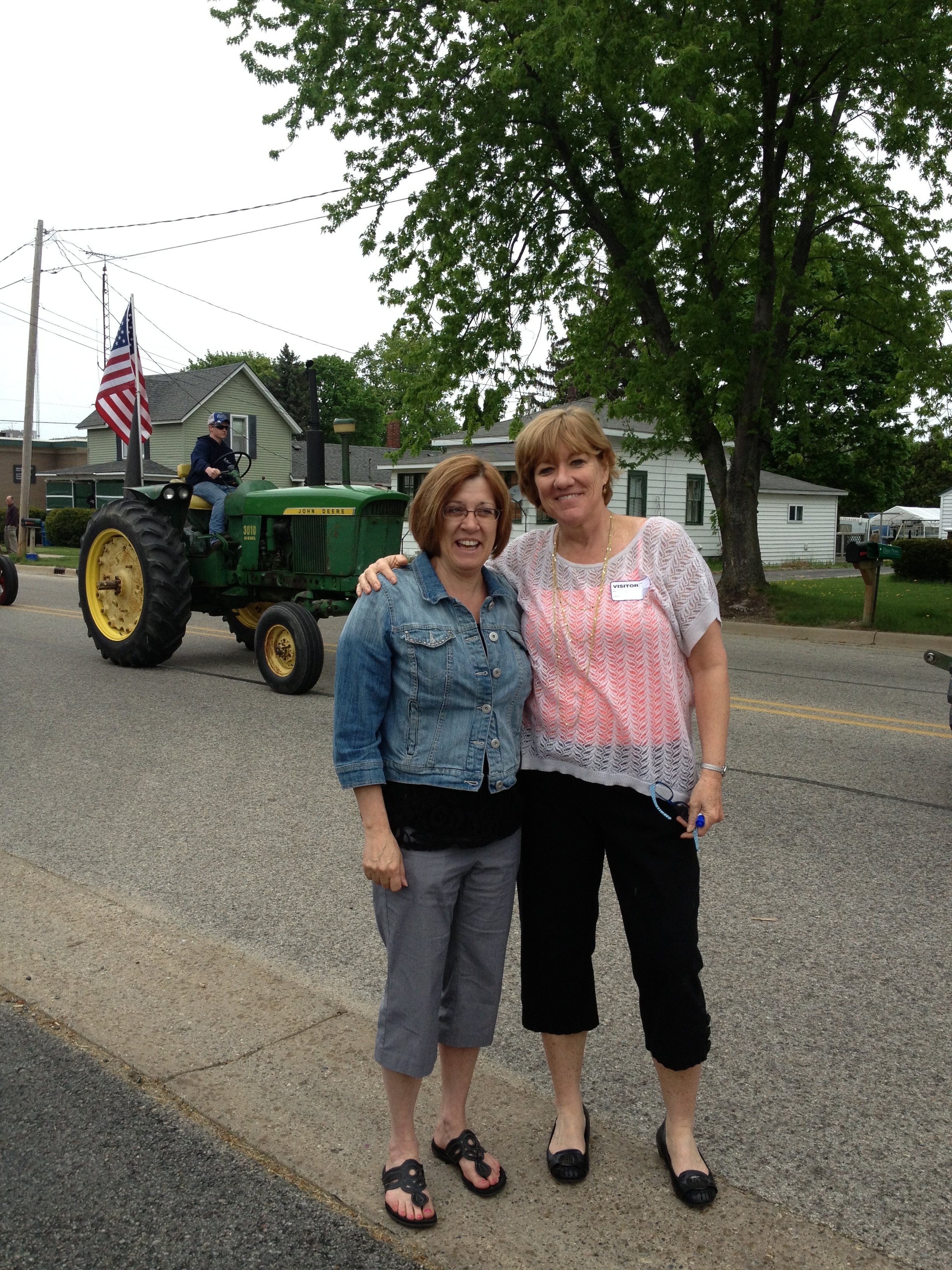 Check out the other three installments of Amazing EBLI Schools if you missed them, and be sure to sign up for our mailing list to have our future posts delivered straight to your inbox.
Part 3: Lakeview High School
As always, THANK YOU for being an integral part of our mission to Teach the World to Read. Together, anything is possible!
P.S. If you loved this post, please share it with your friends and loved ones!